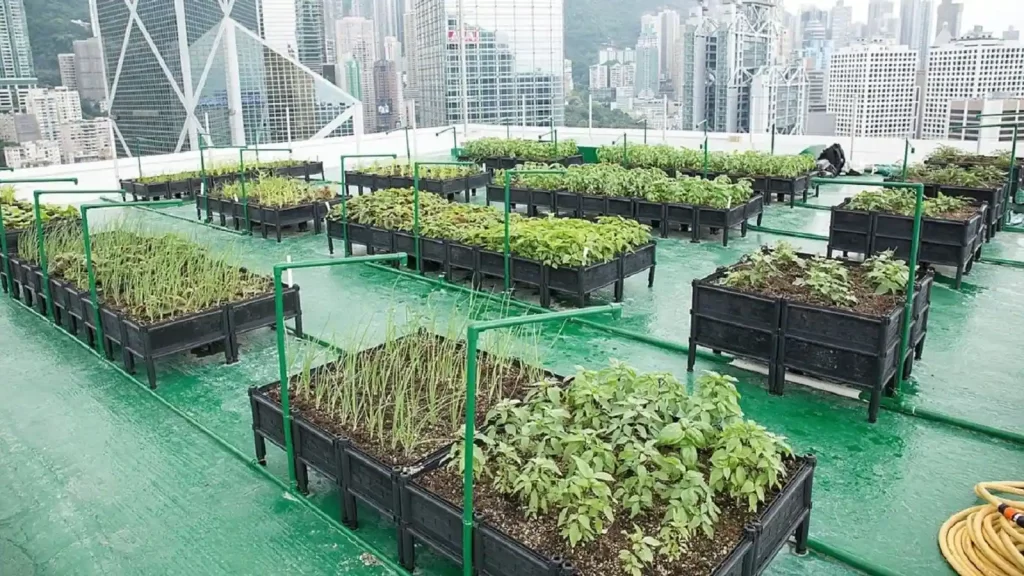 Roof farming is the process of growing crops in an urban environment. It is often referred to as terrace farming or rooftop farming. It involves growing vegetables and fruits in the roof of a building. Roof farming can contribute to the reduction of greenhouse gases and rising temperatures, and it is an environmentally-friendly option. In addition to being an economically viable option, roof farming also contributes to biodiversity by providing a habitat for many insects and birds.
Rooftop farming is an excellent way to provide fresh produce for city dwellers. It bridges the disparity in social economic status within an urban area, providing affordable food for low income earners who otherwise wouldn't be able to afford it. Many urban residents don't have access to traditional grocery stores and cannot afford to buy fresh farm products.
Urban rooftop farming helps the environment by reducing the amount of water used by buildings, as well as air pollution. Additionally, urban rooftop farms help reduce the carbon footprint of transporting food. Besides reducing greenhouse gas emissions, rooftop farms also help reduce food miles and increase food security in cities. Aside from reducing food transportation costs, rooftop farming also helps improve the health and aesthetic appeal of urban areas.
Many urban areas are increasingly trying to improve their sustainability. The use of green roofs with urban farming can help mitigate environmental problems, improve community functions, and contribute to the development of urban food systems. In addition, rooftop farming can provide fresh, organic produce to city dwellers and provide a better quality of life. With its many advantages, rooftop farming has the potential to become a mainstream part of city life in the future.
Rooftop farming is an excellent option for urban dwellers, since it can help increase the amount of food grown locally, while reducing the costs and pollution associated with trucking food in from the countryside. Depending on the method used, roof farming can be a cost-effective way to produce fresh produce for urban areas. The different types of rooftop farming require different resources. One type requires a soil-filled container. The other option requires a roof on the top of the building.
The concept of roof farming is a relatively new concept in South Africa, but the concept has proven successful in developed countries. In these countries, land ownership is an expensive affair, and roof farming is becoming increasingly popular. An example is the development of the roofs at BMC, where a pioneer in roof farming has developed a sustainable business.
In the Chicagoland area, rooftop farming is making a comeback as a means to develop green spaces for residential complexes. Not only does rooftop farming provide local fresh produce, but it also helps communities create jobs and enhance the overall environment. In addition to creating a new market for green roofs, rooftop farming is creating an entirely new real estate market.