Home Decorating on a Budget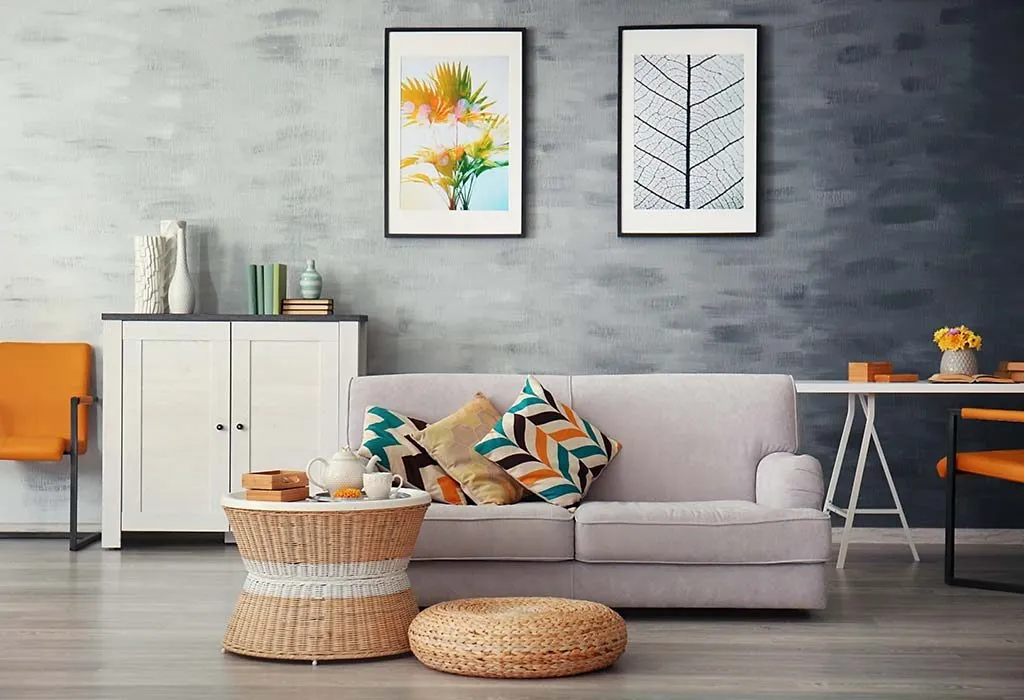 If you're on a tight budget, there are ways to make your home look better without breaking the bank. Read on for some practical and budget-friendly home decorating ideas that will make it feel like a million bucks.
Artwork can be a stunning addition to any room, but finding the right piece can be challenging if you're on a tight budget. Follow these tips to find artwork that speaks to you and your family while adding an eye-catching accent to your walls.
1. Shop Your Home
You don't have to spend a fortune to give your home an updated look without breaking the bank. All it takes is using items already in your home as decor – no extra expense required!
Before you start searching through your storage room or closet, take a minute to reflect on what needs changing. Doing this will help locate exactly what you're searching for and save both time and money in the long run by eliminating expensive trips to the store!
Making a list of what you need in each room can help you prioritize and budget appropriately. For example, if you need a new coffee table, put that on your list first then move down the line towards more cost-effective choices such as wall hooks or lamps.
2. Paint Your Cabinets
Painting your cabinets is an economical way to freshen up your kitchen without breaking the bank. Not only is it less costly than replacing them, but it will make the space appear lighter and brighter as well.
Before you begin painting, it is essential to thoroughly prep all surfaces so your paint adheres properly. This includes scrubbing away grease, dirt and food stains from these surfaces.
To make the project simpler, label your doors and drawers with a number that makes them easy to locate when assembling. Also, cover hinges and hardware with tape for protection while painting.
3. Hang a Ladder
If you have some extra vertical space in a room, hanging a ladder can be an inexpensive and stylish decoration.
A blanket ladder can also be a great place to display artwork or other decor pieces, like seasonal stockings. You can dress it up with various materials like ribbons and pinecones for an eye-catching touch.
Blanket ladders can be a great space-saver in any open area of your home. Just be sure to select a ladder that's sturdy and safe for whatever items you plan on displaying.
4. Hide Unsightly Cords
Cords are often an unavoidable part of modern living, but they don't have to be unsightly when left unknotted. Whether you have flat screen TV wires, computer cables or power strips running through your space, there are plenty of ways to hide them and make your space appear stylish at the same time.
Start by identifying all cords and their locations, then unplug or coil away those you don't use frequently.
Once your cords are organized, consider using Command hooks or clips to bundle them together. These items can easily tuck behind furniture and keep cords neatly hidden!
For a more sophisticated solution, flexible spiral cord wraps may be your answer. These can conceal cords that run from sconces or other devices and can easily be painted to match your wall color.
5. Buy Used (Pre-Loved) Items
If you're looking to revamp your decor or furnish your home, buying used (pre-loved) items is an economical way to save money. Plus, it allows for the creation of a truly unique space.
Discover amazing finds at local thrift stores and flea markets, or even online. Many resale shops provide carefully curated collections tailored to suit your individual style.
No matter where you shop, make sure to create a wish list and be strategic about what you're searching for. Don't just buy something because it's cheap or you like its color – take time to consider if it really meets your needs.