Incorporating a Water Feature Into Your Home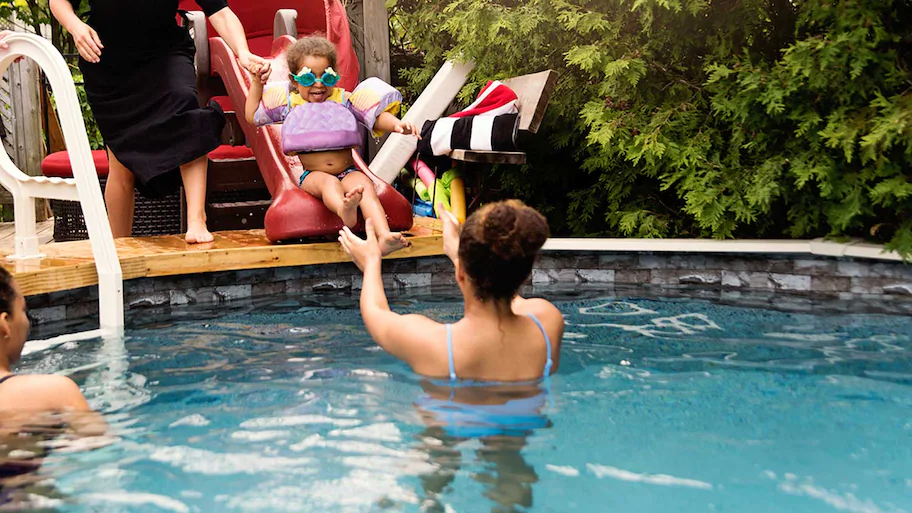 You can have a wonderful water feature incorporated into your home. It can be a fountain, a waterfall, or even a pond. However, you need to choose the right type of water feature for your home.
Pondless waterfalls vs fish ponds
Pondless waterfalls are a great choice for those who want a water feature. Not only are they a low maintenance option, but they can add curb appeal to your home. They are also a great way to add the sound of running water to your backyard, without the hassle of a pond.
You can choose from a variety of styles, including rock and gravel waterfalls. These features can also be integrated into rainwater harvesting systems.
Unlike other water features, pondless waterfalls are safe for young children to play in. They are also low maintenance and can be installed anywhere in your yard. Even better, they can be set on a timer so that you don't have to worry about them all the time.
Besides being a beautiful addition to your home, a pondless waterfall can be a great addition to your garden. It can also attract birds and other wildlife, and help keep weeds down.
The cost of a pondless waterfall is less than a pond. This is a big plus for many people, who may not have the funds for a pond.
Wall waterfalls
Wall waterfalls are a great way to add a water feature to your landscape. Not only are they beautiful, they are also easy to install. They can be used in a variety of settings, including rock gardens and patios. In addition, they use very little energy and can be operated remotely.
A wall waterfall will provide a soothing, natural sound that will promote relaxation and thoughtfulness. It can be easily maintained and can be installed below grade. You can also enhance your wall waterfall with an LED lighting system.
Waterwalls can be constructed from many different materials. Some of these options include stone, metal, and glass. The material you choose will depend on your budget and style.
Stone is one of the more popular choices for a waterwall. These walls can be customized to match your interior decor. However, they do have some limitations. Their size can be limited.
Metal construction can also create a sleek look. There are a variety of colors to choose from, including black, copper, rust, and textured brown.
Adding a custom outdoor water table
Custom outdoor water tables add a touch of whimsy to your lawn or patio. They can be a great way to entertain your kids while enhancing their motor skills and sensory perception.
Water tables can come in a variety of shapes, sizes, and materials. There are also many different accessories that can be added to them. From plastic animal figurines to a marble run, there is a huge range of fun activities for young children.
For the most part, water features should be placed near trees. This will help the chemicals evaporate. If you do have to use artificial light, make sure you buy non-toxic lighting. LED lights may cost more up front, but over time they may prove more economical.
One of the more impressive outdoor water features is a free-flowing waterfall. You can make your own or purchase one. It can look really amazing if done right.
Another good idea is a water table. Often, these tables are small, so they can fit into tight spaces. Some are made with split sections, allowing for sand play or mud play.
Fountains don't have to be massive to have an impact
Fountains don't have to be huge to have a big impact. Decorative fountains can be a large-scale impact on an urban community. For example, a small decorative fountain could double the efficiency of a cooling tower. Alternatively, a decorative fountain could clean the water that feeds a cooling tower.
While the Southwest is an ideal place for fountains, many people argue that these water features are unnecessary. They are considered an annoyance because they consume too much water. This concern can inhibit public appreciation of these fountains.
However, there are other factors that can affect the aesthetic quality of water. For example, rainy weather can cause algae blooms. These blooms affect a variety of wildlife in waterways. If a water feature does not operate when rain is prevalent, its impact will be diminished.
In fact, the International Plumbing Code requires that one fountain be installed for every 100 occupants in an office building, school or other facility. The report recommends replacing old infrastructure and installing more fountains to increase public access to municipal water.