Choosing a Bedroom Colour Combination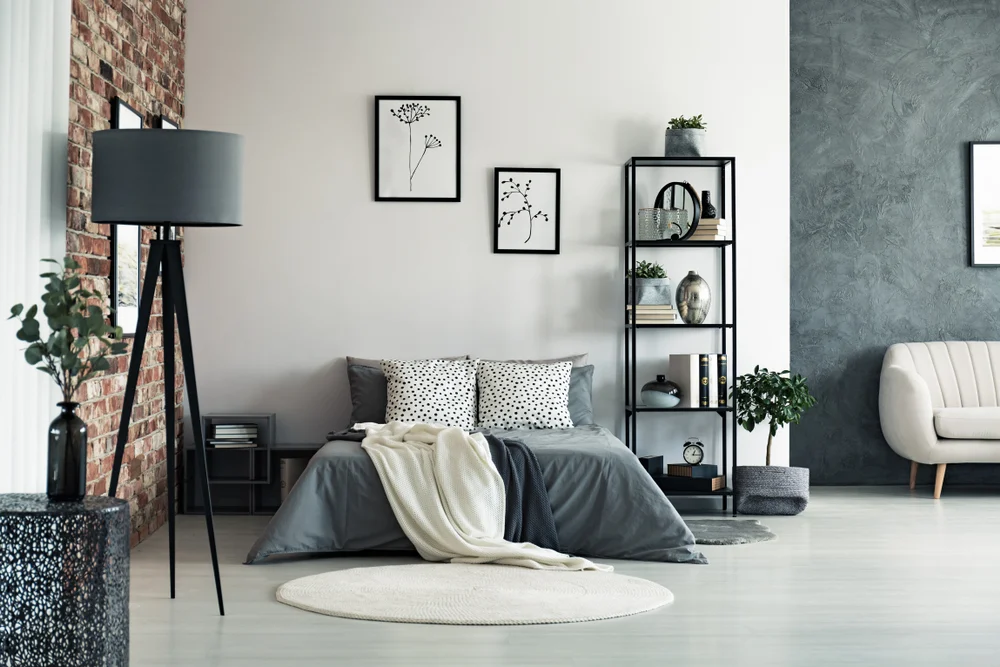 If you are in the market for a new bedroom, there are a number of different colour schemes to choose from. These range from Blue to green to Ivory and Dark brown. These colours are calming and will add a soothing feel to your bedroom. Depending on your tastes, you can choose to go for a contrasting colour, or you can combine contrasting colours to create a unique style that is truly your own.
Blue
Light shades of blue can be the perfect choice for a bedroom. These shades evoke the soft, peaceful feeling associated with the sea. Pair them with sandy neutrals or light-washed wood for a relaxing retreat in a master or guest bedroom. Use fabrics, pillows and artwork in different shades to continue the color scheme.
Green
Green as a bedroom colour combination is a great choice if you're looking to refresh your bedroom without going overboard. If you don't like the traditional green color in the walls, you can easily introduce some green accents to the room with accessories and furniture. Wall hangings are a great way to add green accents to your bedroom. You can also add a green houseplant to your bedroom. These houseplants are considered green home decor and can be added to your bedside table, hung on shelves, or placed in a corner.
Ivory
A room with windows can be a blessing or a curse depending on the lighting. Too much natural light in a bedroom can disturb your sleep. To combat this problem, use warm ivory drapes to reduce the amount of light entering the room. Although this colour is slightly darker than white, it is not too dark to make the room feel claustrophobic.
Dark brown
Dark brown makes for a sophisticated, yet understated colour combination for a bedroom. Its dark tones can open up a room and make it appear larger, while its soft tones can set the mood. This combination is best for bedrooms that have low ceilings and are dark enough to allow light to penetrate, but not so dark that it becomes too oppressive.
Teal
Using teal as a bedroom colour combination can help to emphasise features and bring the room to life. You can use accessories like cushions, picture frames, and carpet to bring out the colour of the room. A white or aqua base colour works well over this colour. This combination also creates a coastal-styled bedroom. You can use a seascape ornament or small plants with different proportions.
Red
If you're looking to add a pop of colour to your bedroom, a dash of red can do wonders. It can draw attention to other features and furnishings in the room. Red is also a good colour for accent walls. You can also add red accents by using stripes or a red floor that's covered with furniture.
Grey
Grey is a versatile bedroom colour. It works well in bedrooms with minimalist designs, as it can make a space seem larger and airier. Its warm undertones can add a touch of colour to a neutral room, and it can even be used to counteract the effects of light. Dark shades of grey, on the other hand, are more sophisticated and can add an understated yet dramatic accent to a room.
White
If you love the minimalist aesthetic and want a room that's light and airy, white is the colour for you. You can mix and match bright white walls with softer, neutral furnishings and accessories to make your bedroom feel more welcoming and cosy. You can also use different textures to bring some depth and interest to the flat scheme.
Purple
While you're not likely to see purple furniture in many homes, it can look stunning in a bedroom. You can pair the colour with white or a natural wooden tone. To complete the look, add matching decor.
Burgundy
Burgundy is a deep red and can be combined with a wide range of other colours. It has a sophisticated, refined and regal feel, but also works well in a more contemporary and minimalist setting.